7UP GB Bottles 1.5L X 12 : The Ultimate Refreshment Solution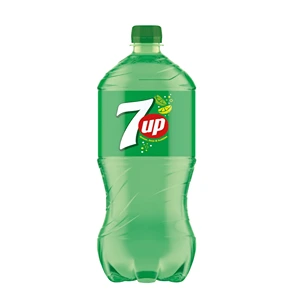 7UP GB Bottles 1.5L X 12 : The Ultimate Refreshment Solution
Collection Price
£ 11.99
£ 2.40 VAT applicable
Total: £ 14.39
Delivery Price
£ 12.50
£ 2.50 VAT applicable
Total: £ 15.00


Description
Dive into the world of refreshment with 7UP GB Bottles, the perfect addition to any event, business, or personal beverage collection. Offered by a leading drinks wholesaler, these 1.5L bottles are tailor-made for both B2B and B2C customers, ensuring a universally enjoyable drinking experience.
Ideal for Every Event
7UP GB Bottles, with their larger 1.5L size, are fantastic for events. Whether it's a casual get-together, a formal gathering, or a bustling business event, these bottles bring the iconic lemon-lime flavor of 7UP that guests love. Their size makes them convenient for serving large groups, ensuring everyone gets a taste of this refreshing beverage.
Perfect for Business Needs
For businesses in the food and beverage industry, such as cafes, restaurants, and catering services, 7UP GB Bottles are a must-have. They not only offer the quality and taste that customers expect but also provide a cost-effective solution for serving a large number of patrons.
A Refreshing Choice for Consumers
For individual consumers and families, 7UP GB Bottles are a practical and delightful choice. Keep them in your fridge for a refreshing drink at any time, or bring them out for family meals and special occasions. Their refreshing taste is sure to be a hit with guests of all ages.
At Seven Stars Cash and Carry, we take pride in providing our customers with beverages that meet the highest standards of quality and taste. Our 7UP GB Bottles are no exception, delivering the perfect balance of flavor and refreshment in every sip.
Frequently Asked Questions
How do 7UP GB Bottles enhance the customer experience at restaurants?
7UP GB Bottles offer a familiar and loved taste that complements a variety of cuisines. Their larger size is perfect for table service, adding value to your customer's dining experience.
Why are 7UP GB Bottles suitable for different types of events?
The versatility and popularity of 7UP make these bottles suitable for all kinds of events. They are easy to store, serve, and enjoy, making them a hassle-free beverage option for event organizers.
Can I use 7UP GB Bottles for home parties?
Absolutely! These bottles are great for home parties, providing enough delicious 7UP for all your guests in a convenient format.
Are 7UP GB Bottles a cost-effective choice for businesses?
Yes, buying 7UP in the 1.5L GB bottles is a cost-effective option for businesses, allowing you to serve a high-quality beverage while managing costs effectively.